(SIGN OF THE TIMES!).... PHONES, TABLETS BECOMING MORE POPULAR IN THE BEDROOM THAN TV
(SIGN OF THE TIMES!).... PHONES, TABLETS BECOMING MORE POPULAR IN THE BEDROOM THAN TV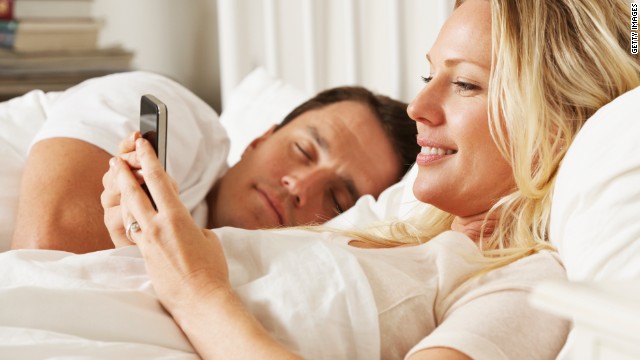 More people now use their tablet or smartphone in the bedroom for late-night video viewing instead of on the TV.
Motorola Mobility surveyed 9,500 people in 17 countries and found that people "are watching an enormous amount of video, in some surprising ways, in unexpected places."
46% watched video on their smartphones in the master bedroom and 41% said they've done so on tablets. That's compared with 36% who said they watch TV while, or after, hitting the sack.
The number of hours people said they watch TV every week has almost doubled in two years from 10 hours in 2011 to 19 hours this year.
The United States leads all countries in viewing with 23 hours of TV and six hours of movies per week.
---

Hometown: Arkadelphia, Arkansas (Bobby Bones went to college there!) I'm an Air Force brat though.Other Hometown: Albuquerque, NM Favorite Foods: Sushi, crab, salmonFavorite Thing about ABQ: The beautiful sky and weatherFavorite Big I Artists: Keith Urban & Jason AldeanHobbies: Yoga, shootingFavorite Shows: Breaking Bad, Orange Is The New Black, Blacklist