We Love Ice Cream, But What We Wont Do!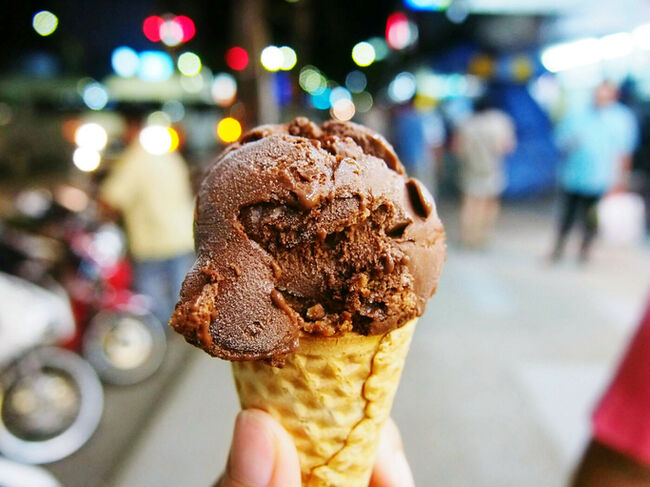 While a lot of us love the cool creamy treat, not all of us are indulging in it as much as we like. A poll conducted by the low fat ice cream Arctic Zero finds that 99% of Americans love ice cream, with 70% craving it once a week and 25% craving it daily. But even though they want ice cream, health concerns are keeping folks from eating it.
Turns out, 22% of Americans avoid ice cream because the don't think it's a healthy choice, while 17% skip the indulgent because they want to lose weight and stay fit, and 16% have to avoid it because of dietary restrictions. And preventing themselves from being tempted is such an issue that 20% avoid the ice cream section at their grocery store in order to keep themselves from giving in.
Overall, 60% of those polled have kept themselves from giving in to their ice cream urge. Too many calories is the main reason (45%), followed by too much sugar (42%) and too much fat (36%)
And folks who do eat too much suffer some major guilt about it. Believe it or not, 61% of people feel guiltier about eating too much ice cream than being late for work, while 56% feel less guilty about binge watching TV on a nice day, and 52% feel less guilty about skipping the gym.
Source: The Business Journal

Scotty Page
Want to know more about Scotty Page? Get their official bio, social pages & articles on Big I 107.9!
Read more